Made with Sustainable Materials

Show off your Personal Style

Invest in a Made-To-Last Item
'I am a leather accessory designer who is committed to producing quality goods with personality and value for customers. I offer an alternative to the fast-fashion industry by creating one-of-kind products.'

Marco Lazzaroni, Owner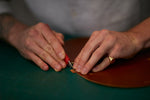 Feel Confident In Your Uniqueness

VICUS makes you feel unique and sophisticated by handcrafting one-of-a-kind sustainable leather accessories that reflect your values and personal style.

It's important that you can find pieces that not only make you look and feel good, but also help you embrace your individuality and be proud of who you are.


Read how I got started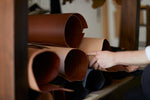 Like You, I Care About The Planet

My goal is to inform and make you conscious, create a sense of belonging and purpose, knowing that your choices are making a positive impact on the world.

Committed to sustainability and ethical sourcing, I guarantee that all leather accessories are made with recycled and certified vegetable-tanned leather from Italy. Additionally, I focus on producing made-to-order items to reduce the waste caused by overproduction.
 
Why my leather is different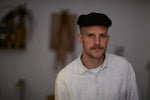 Crafted By Individuals Who Care About Other Individuals

I believe you deserve to know who is responsible for the products you purchase and wear, indeed I prioritize transparency in all of my action.


I share your belief that authenticity and a responsible alternative to fast-fashion industry is crucial. With over 1000 satisfied customers around the world, I craft pieces that meet expectations and I would be honored to have you as my next customer.


Shop Now
Stories from people like you
Reap What You Sow

I work with Treedom to support farmers who wish to plant trees by providing funding during the early years when the trees are not yet productive.

As a member of the community, I personally adopt trees each month and also help plant trees for those interested in this sustainable project. If you would like to join me and make a positive impact, please purchase or gift a tree.


Buy a Tree
Stories from people like you